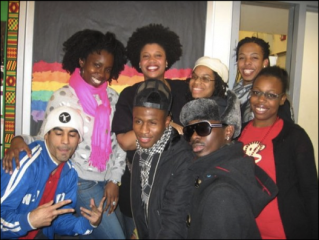 Hi Everyone,
Thanks to your amazing efforts, it seems as though we are going to completely blow our $10K goal out of the water and keep barreling past. Thank You so much for that, this is such a huge help in defraying the continued expenses of pushing this film along the festival circuit over the next year.  Your advocacy and validation over the past few weeks has far exceeded our wildest expectations and we couldn't have imagined a better response.
More importantly than festival screenings and theatrical buzz, Pariah's ultimate goal is to uplift LGBT youth and promote better understanding, acceptance, and dialogue within families. To that end, we've decided that half of every dollar raised in excess of our $10K goal will be donated to support an LGBT youth organization. We'll announce which organization(s) the proceeds will go to by the end of the campaign once we have the final tally.
Thank you for supporting this important message and continuing to show your support in looking with us "beyond the finish line" to the ultimate goal.
Warmest,
Dee